If the thought of energy misuse makes your mind spin and you need a little help turning around your family's reckless recycling habits, join other green Pittsburghers as they revolve around their small section of Earth. These are the top environmental-awareness offerings in the area honoring the 42nd annual Earth Day Saturday, April 22.
Frick Environmental Center's Walks and Workshops

Frick Environmental Center
2005 Beechwood Blvd.
Pittsburgh, PA 15217
(412) 422-6538
www.city.pittsburgh.pa.us
Date: April 21
Hours: 11:30 a.m. to 4 p.m.
Price: free
For family oriented, outdoor Earth-Day fun and learning, attend the Frick Environmental Center's walks and workshops. The FEC, opened in 1979, is located on the 151-acre Frick Woods Nature Reserve, which includes an extensive trail system. The organization serves to educate the community on local ecology with eco-art and nature-identification work shops, music and hiking.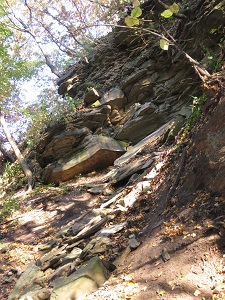 Frick Park Earth Day Work Day
Frick Park
2005 Beechwood Blvd.
Pittsburgh, PA 15217
(412) 422-6538
www.pittsburghparks.org
Date: April 21
Hours: 12 p.m. to 4 p.m.
Price: free
Grab your gardening garb and get ready to get the kids dirty. With the Frick Environmental Center, local volunteers help restore Frick Park. Activities include uprooting invasive species and trail-side planting following a safety procedure brief. All tools and necessary materials will be provided. Volunteers are required to wear closed-toe shoes with good tread and long pants. Water and light snacks will be available. Volunteers typically work about four hours, so this is an opportunity best saved for children with longer attention spans who can be outside for that long without a nap.

Bicycle Parade in Honor of Rachel Carson
Chatham University East Side Campus
6585 Penn Ave.
Pittsburgh, PA 15206
(412) 365-2486
www.chatham.edu

Date: April 22
Hours: 1 p.m. to 6 p.m.
Price: free
Protect the planet and get the kids out for a little environmentally friendly exercise as you pedal through the city with students from Pittsburgh universities. The Rachel Carson Institute of Chatham University, named after ecologist and nature writer Rachel Carson, will host a bike parade in honor of the famed Pittsburgher's contributions to the field of ecology on Earth Day. Bike Pittsburgh, Venture Outdoors and REI will also join in to help increase awareness of local environmental concerns. The parade begins at Chatham's East Side Campus.
Earth Day Celebration
Carnegie Museum of Natural History
4400 Forbes Ave.
Pittsburgh, PA 15213
(412) 622-3131
www.carnegiemnh.org
Date: April 22
Hours: 12 p.m. to 3 p.m.
Price: $17.95 adults/$14.95 seniors 65 and older/$11.95 students with ID and children 3 to 18/free for members and children younger than 3
Extend the Earth Day celebration another day learning about the huge affect small changes have on the planet. The Carnegie Museum of Natural History is offering special, Earth-Day themed activities April 22. Families may get their hands on a cool collection of replicated artifacts and real specimens to allow children to discover how human habits have changed the planet's ecosystem. Take a behind-the-scene tour of the museum's exhibits, and learn how scientists research cultures' effect on the natural world.
Specialty Book Listing
Carnegie Library of Pittsburgh
4400 Forbes Ave.
Pittsburgh, PA 15213
(412) 622-3131
www.carnegielibrary.org
Hours: main branch Mon to Thurs – 10 a.m. to 8 p.m.; Fri and Sat – 10 a.m. to 5:30 p.m.; Sun – 12 p.m. to 5 p.m.
Price: free
If you prefer brains over brawn and want to develop a planet-improving Earth Day activity of your own, hit the Carnegie Library of Pittsburgh. Prepare your children to properly celebrate Earth Day by reading together about protecting the planet. The Carnegie Library of Pittsburgh offers Earth Day-inspired reading lists with books including "Trout are Made of Trees," "Flush," "The Dirt on Dirt" and "The Dumpster Diver" to teach kids why every day should include planet-friendly planning.
Related: Going Green – Stay connected with environmental issues with KDKA
Cheree Charmello is a native Pittsburgher. She is a teacher of Gifted Education, a Volunteerism Coordinator, and is an active volunteer. She currently teaches Technology and Writing. Her work can be found at Examiner.com.